Optical Claim Form

---
The Supplemental Benefit Fund (SBF) does not participate and will not make payment to anyone except the member of the BTF. Therefore, the member is responsible for 100% payment to the optician. After full payment has been made to the optician, mail the completed claim form to the BTF-SBF office for reimbursement. If you have any questions, please contact the SBF at (716) 881-5462.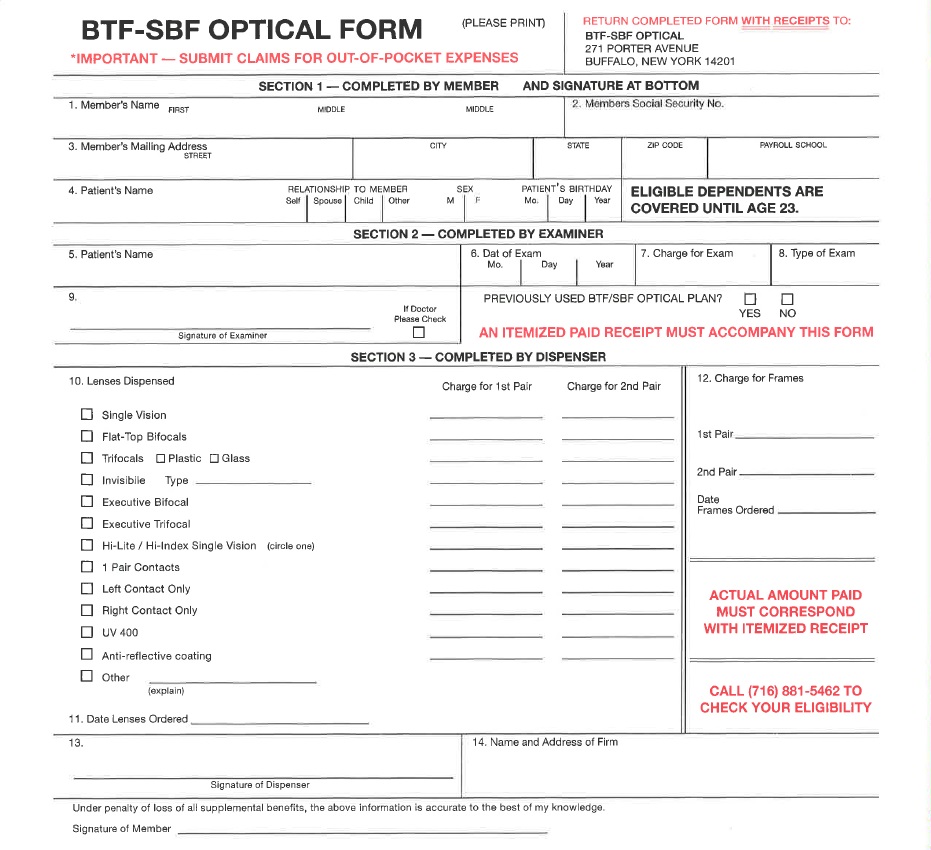 Click on the Image Above to Open and Print the Supplemental Benefit Fund Optical Claim Form
For more information regarding the SBF Optical Benefits, please see the Optical Plan Information Section.